Mature Adult Dentistry Serving the Meridian, Idaho area

──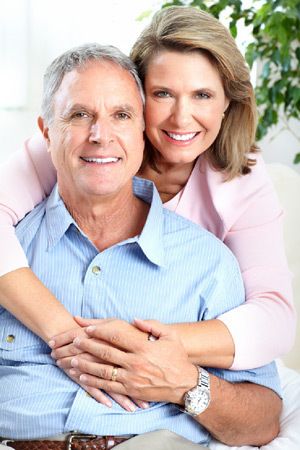 Expert, Gentle Dental Care For the 55+
Boise dentist Daron Lind understands that the level of care that it takes to restore your teeth and keep them healthy increases as we get older. And if you haven't been to the dentist in a while, Dr. Lind will help you get back on track with a treatment plan to address your personal needs. Older adult's dental care needs change with time. Medications, advanced age, gum recession often lead to a resurgence in dental decay. Dr. Lind uses his experience to treat patients of all ages, and believes that prevention is not just for the young.
Gentle and Compassionate Care
Dr. Lind focuses his practice on providing gentle and compassionate care. Dr. Daron Lind often receives compliments that his injections are painless. We strive to provide care in a calm and relaxing environment. We have found that this approach makes it possible for people to get care even if they have had past experiences that were less than pleasant at another dental office. Dr Lind takes the time to understand his patients' needs and anxieties in order to provide compassionate care.
Full Mouth Reconstruction
Getting older doesn't have to mean losing the function of your teeth and smile. Dr. Lind can restore a smile to its natural beauty through the use of Dental Implants, crowns, bridges or dentures depending on your situation. He believes that keeping your teeth, and having a healthy smile are very important no matter how old or young you may be.
Schedule a Consultation with Dr. Lind
The appointment includes:
Comprehensive Exam

Discuss your treatment options

Get your questions answered

Get a second opinion on dental work
Come in for a Consultation at our Meridian, Idaho office and learn exactly how Dr. Lind can help you to restore and preserve your smile.